Upcoming Events
~Saturday, March 29th, 2020  
Transforming Philanthropy Conference (with Resource Generation)
~Friday, April 10th, 2020  
Financial Planning Workshop with the UC Berkeley Law Womxn of Color Collective, Coalition for Diversity, and First Generation Professionals
Past Events
~Wednesday, February 19th, 2020  4pm-6pm
Lyft Black Business Expo @ Lyft – San Francisco HQ (Private Event)
~Wednesday, September 25th, 2019  12pm- 1pm
FREE WEBINAR: Maximizing Your Retirement Income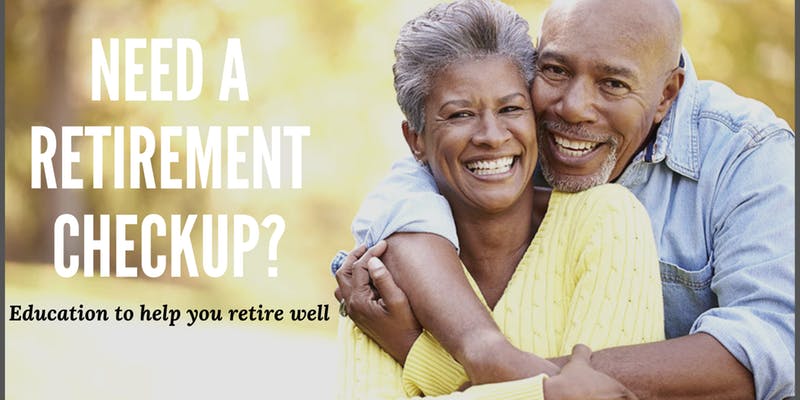 In this seminar, we will discuss how people nearing retirement should consider and plan to make it in retirement.
Meeting details will be emailed upon registration for the webinar.
https://zoom.us/webinar/register/2715688474966/WN_-wQjrTBoRYOfM7ZSlq0k9Q
~Saturday, September 14th, 2019  10am- 2:30pm
Real Estate and Wealth Building Expo + Conference
Location: Cornerstone Missionary Baptist Church – 3535 38th Ave, Oakland, CA 94619
FREE Registration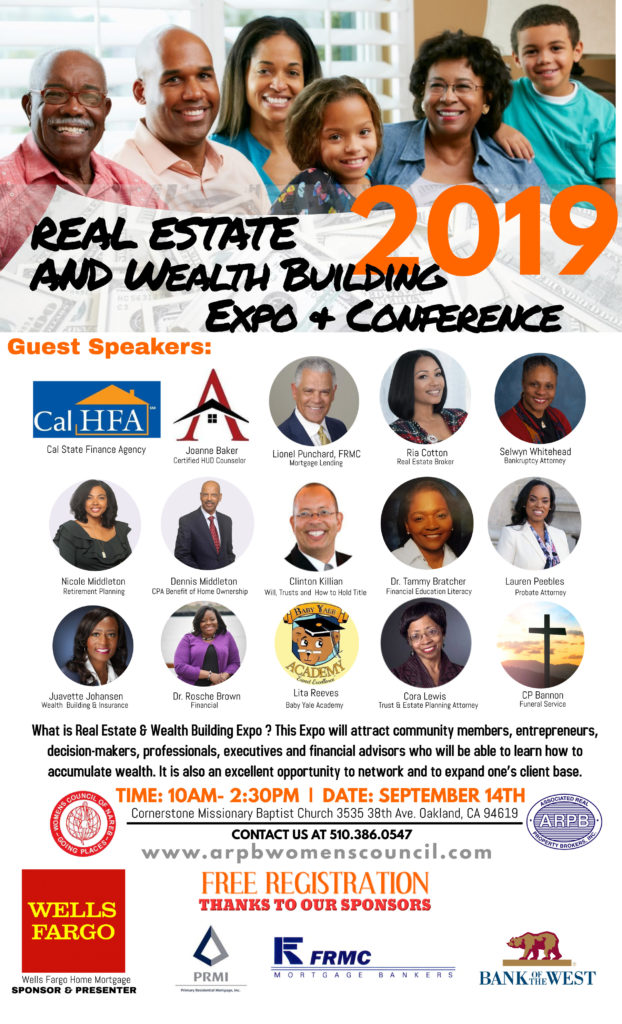 ~Thursdays, Aug 22nd  – Sept 12, 2019   7pm-9pm
BE YOUR OWN BOSS 4-WEEK ONLINE CLASS
In our Be Your Own Boss class, you will take a deeper look at your personal goals and whether starting a business can help you achieve them. You will also look at what you need to have in place to make a sustainable transition to business ownership.
Info & Registration: https://www.eventbrite.com/e/be-your-own-boss-4-week-class-thursdays-7-9pm-aug-22-sep-12-registration-52996298355
~Friday, August 16th, 2019   6pm-8:30pm
Women of Excellence: "A Dialogue on Entrepreneurship, Financial Literacy, and Homeownership"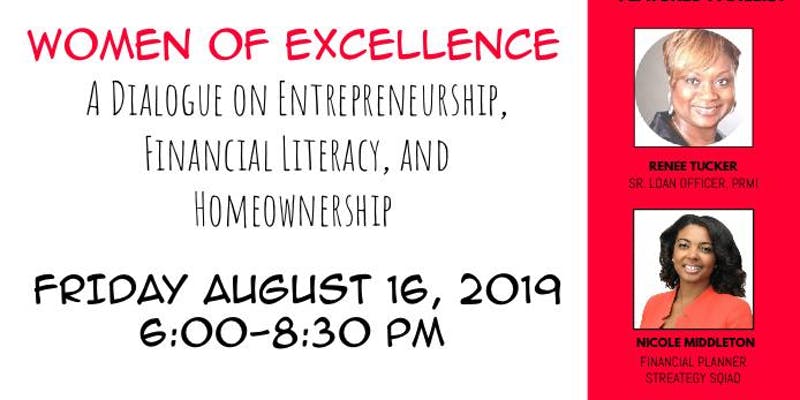 Tickets on this eventbrite link
~Tuesday, June 11th, 2019   6pm-8pm
Queen Boss Women Networking Event in SF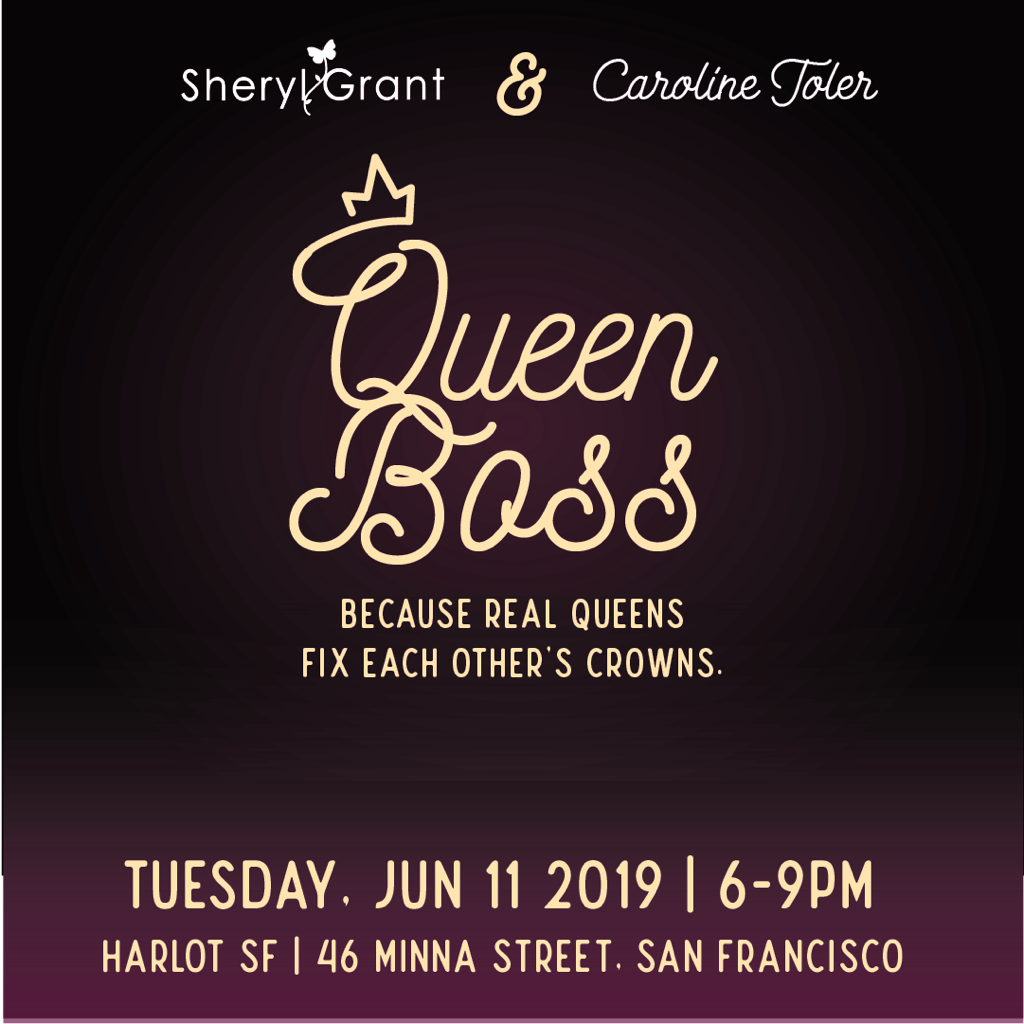 Tickets: https://www.eventbrite.com/e/queen-boss-women-who-network-tickets-60288595813?fbclid=IwAR3iBFP2hVBm3Afd-ugmxPLOMXwv7VFJtz49_O-OslRIdS_miTMLmog_vNo
~Wednesday, June 12th, 2019   6:30pm-8:30pm
How To Invest In Yourself with Tonya Rapley
@ The Wing SF – 115 Sansome St Suite #200, San Francisco, CA 94104
Join us for a conversation about investing in your potential with Tonya Rapley (Founder of My Fab Finance), Sophie McNaught (Founder of The Shed), and Nicole Middleton (Founder of Strategy Squad), in partnership with our friends at TUMI. You'll have a chance to ask questions about all things money management and investing, and receive advice from our hosts! Light bites and beverages will be served.
Exclusive Event for Wing Members & Guests only
~Saturday, April 20th, 2019   9:00am-2pm
Shatter Your Financial Glass Ceiling – Half-day wealth building workshop
FREE to Register: https://www.eventbrite.com/e/shatter-your-glass-financial-ceiling-tickets-59469059558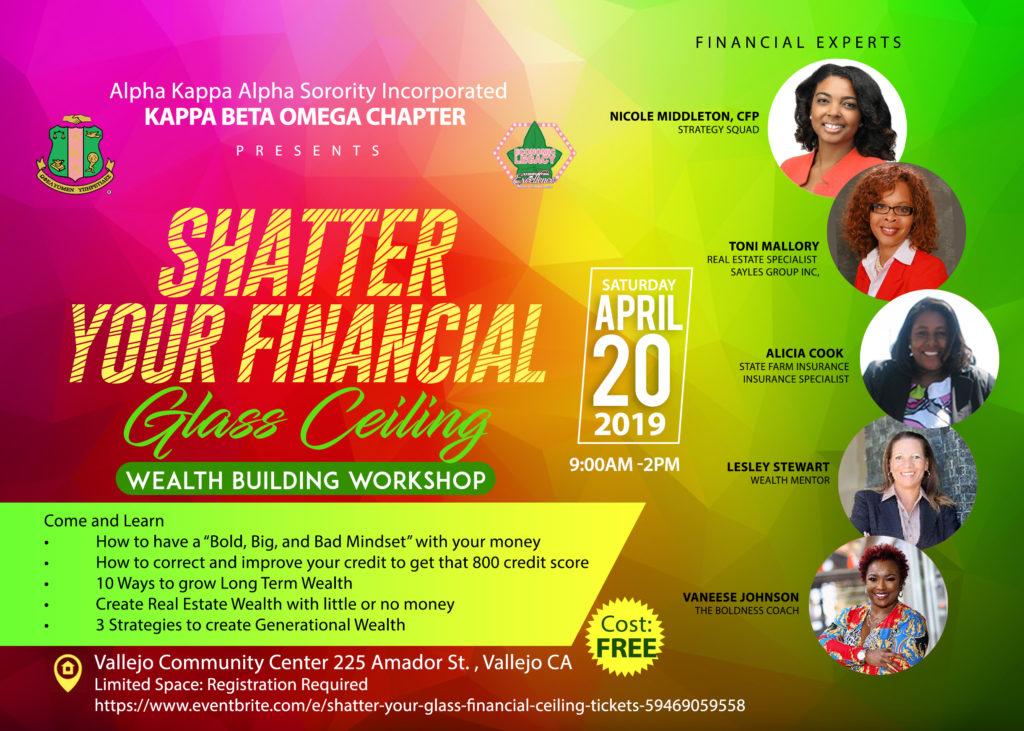 ~Wednesday, February 27th, 2019   11:30am-1pm
Lunch & Learn – 2019 Tax Planning
Join us at our first seminar event of the new year in partnership with the Women's Council of ARPB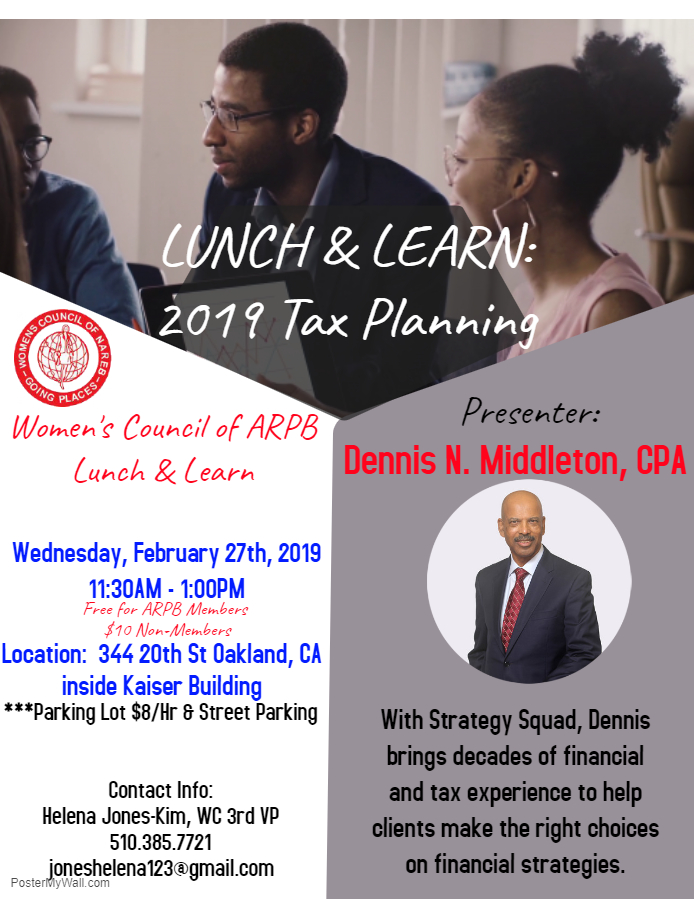 Past Events
~Saturday, October 13th, 2018   10am-1pm
Women of KBLX' Empowerment Forum – SOLD OUT!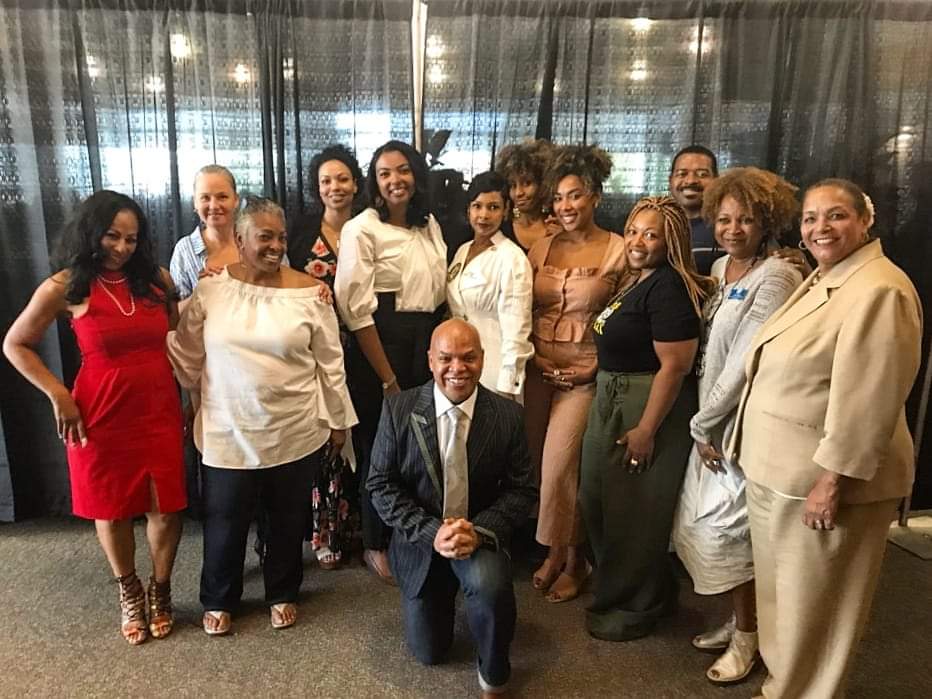 ~Tuesday, September 25th, 2018   6-8pm
Making Money Moves : Part II Workshop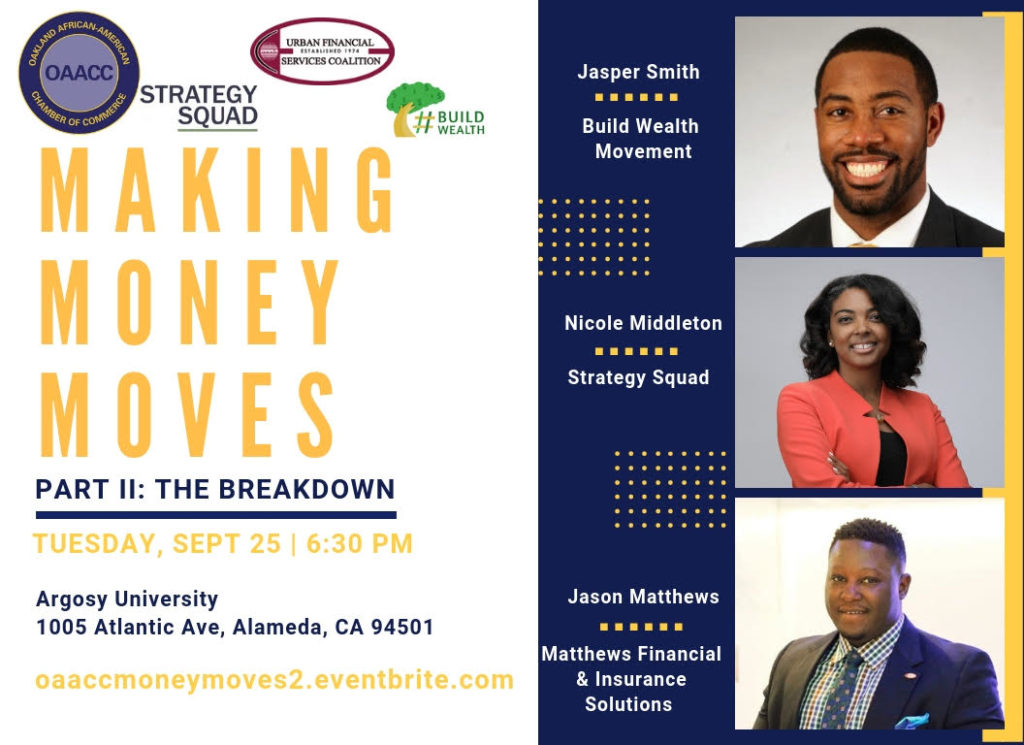 ~Saturday, September 8th, 2018   1-3pm
Annual Housing Seminar hosted by The Women's Council of NAREB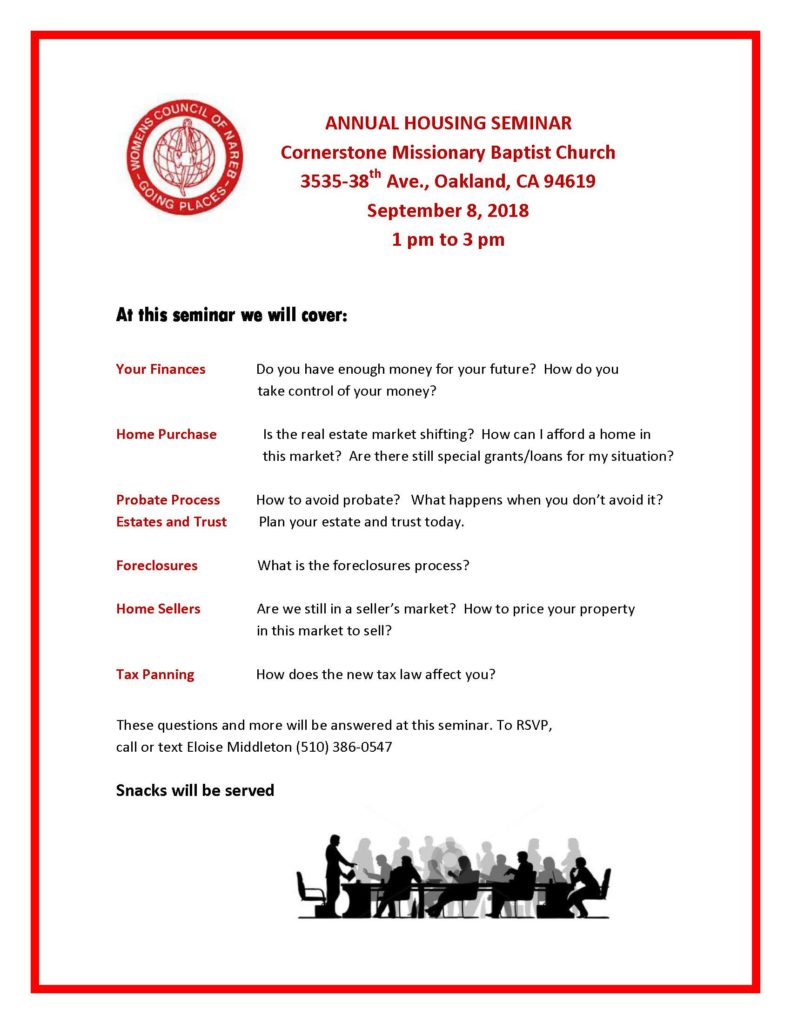 ~Saturday, September 1st, 2018   12-6pm
Taste of Oakland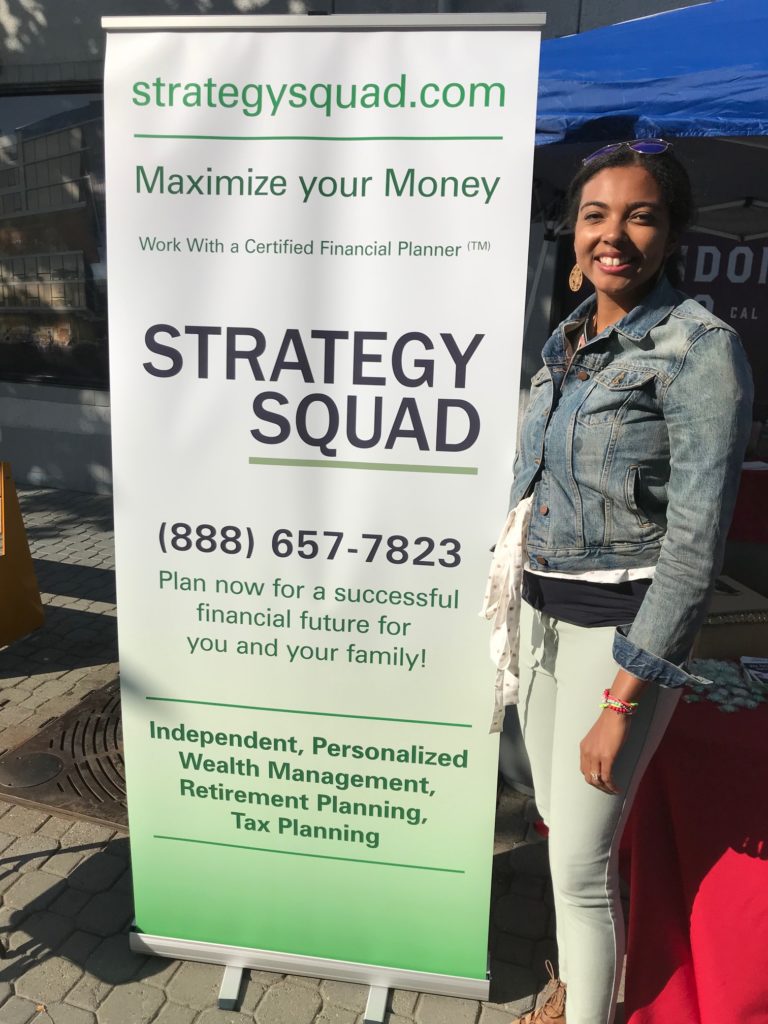 ~Tuesday, October 24th, 2017   6-8pm
Ageno School of Business – "Women in Leadership" panel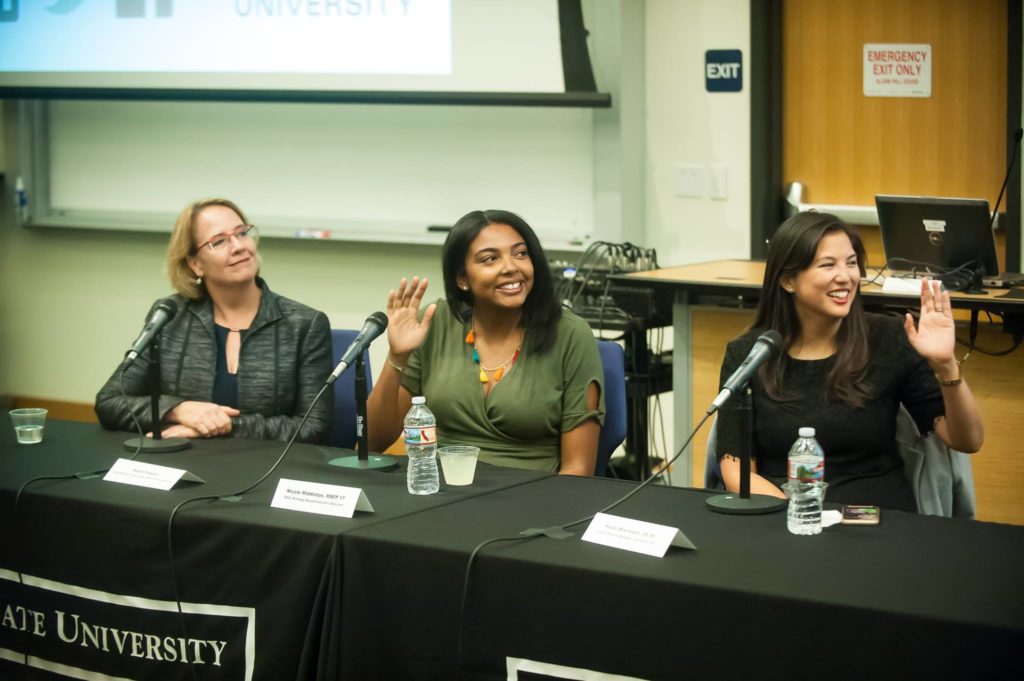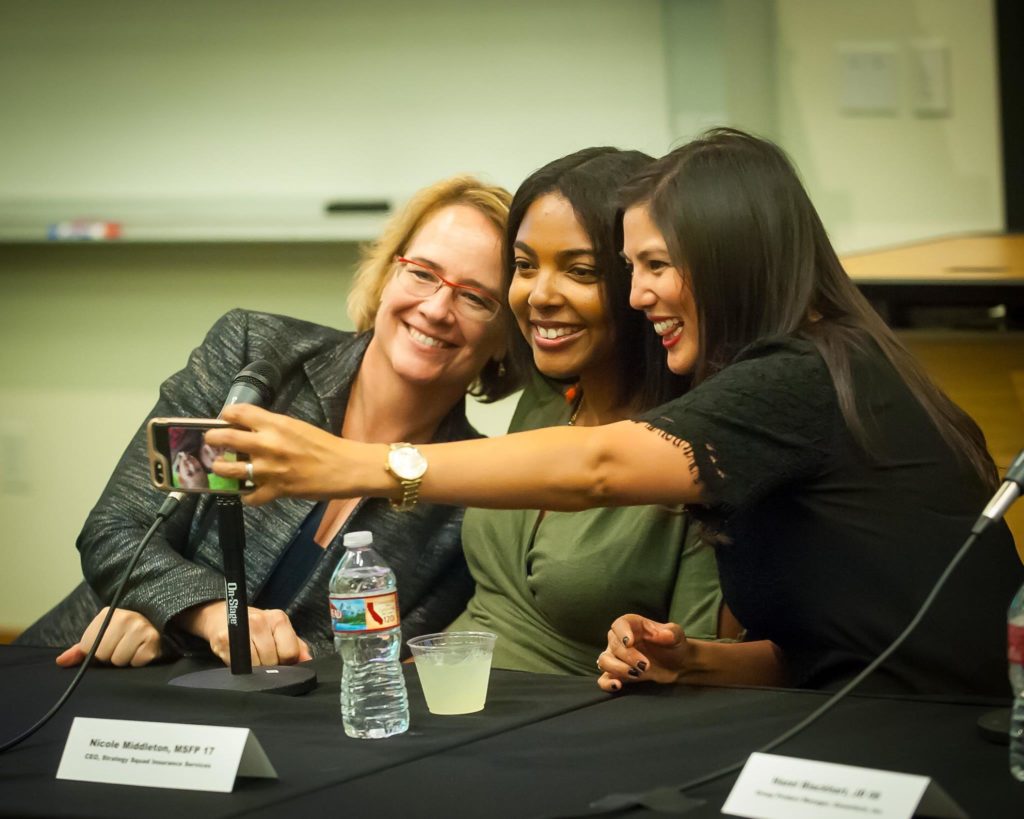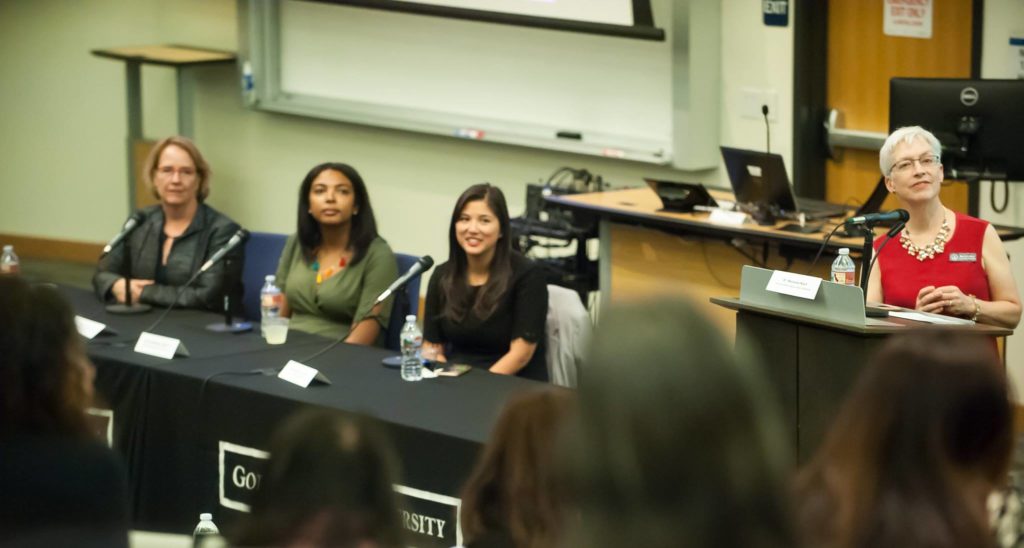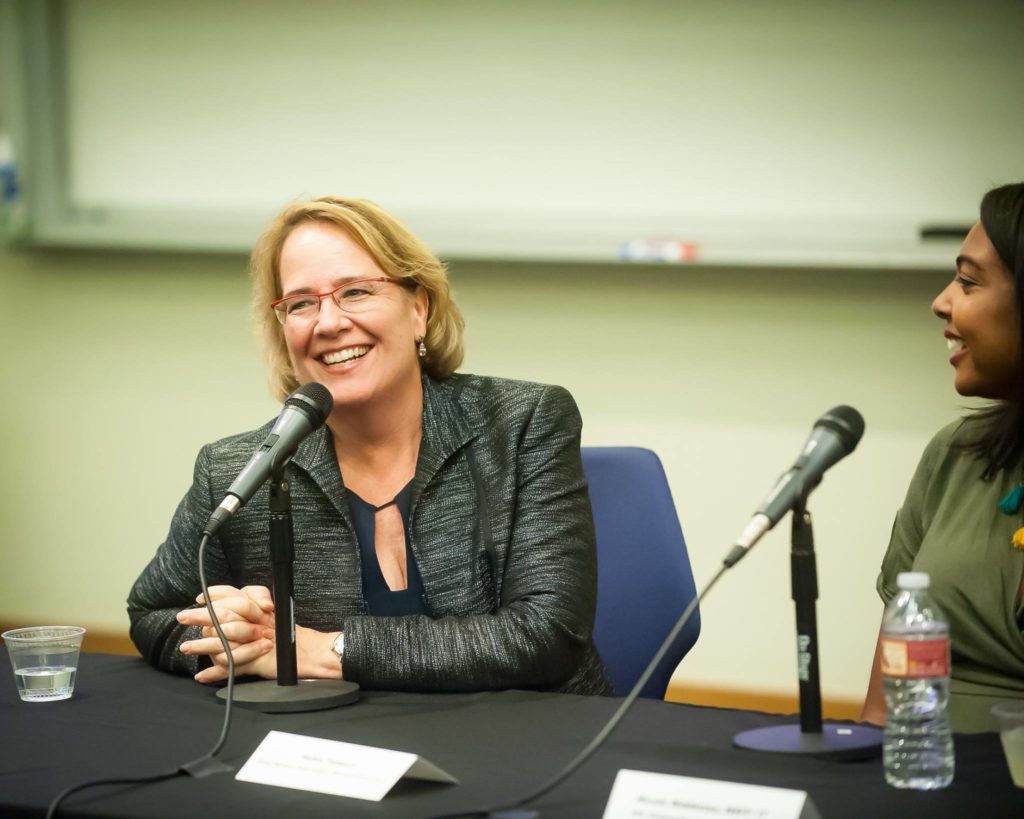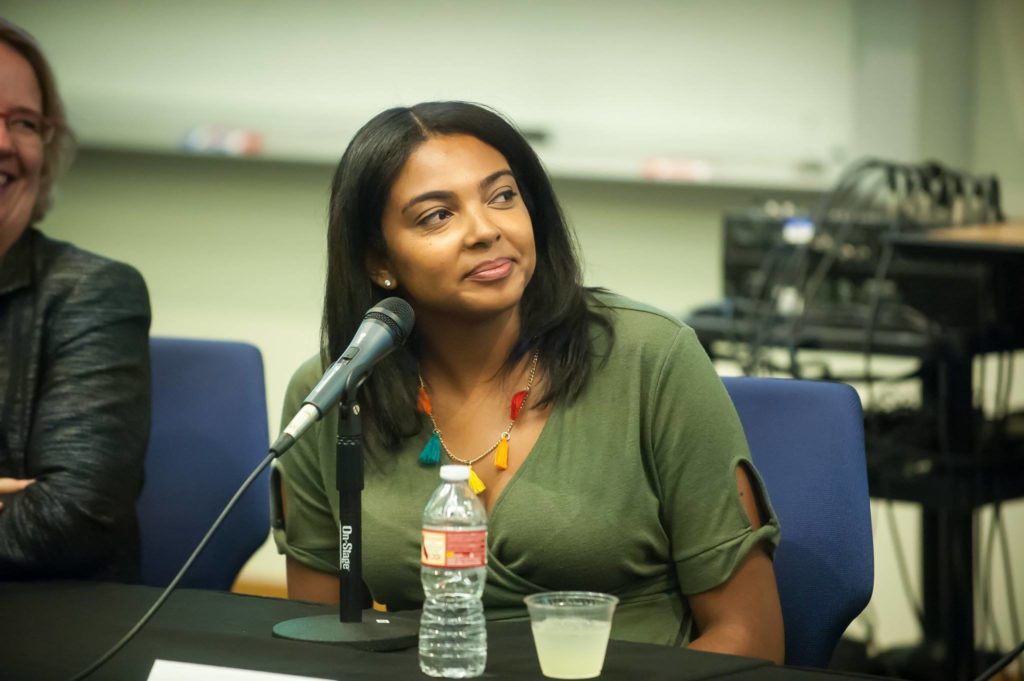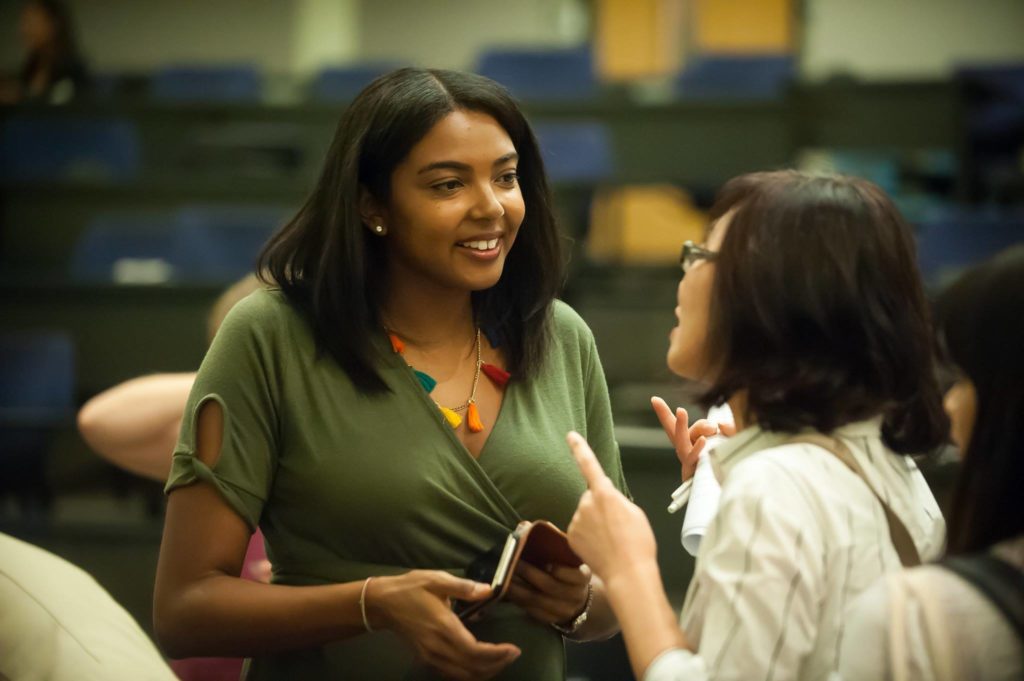 Join us for this special annual event and hear a distinguished panel of professional women share stories, tips and insight on how to navigate a successful career based on their personal journeys! Gather with Golden Gate University alumni, students, faculty, staff and friends to chat and enjoy food!
~Wednesday, July 26th, 2017
KIPP Bay Area college counselor training – Seminar on planning and saving for college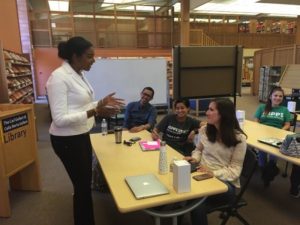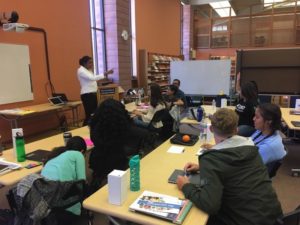 ~Saturday, July 22nd, 2017
w/ Urban Financial Services Coalition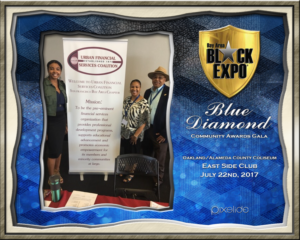 ~Friday, July 21st, 2017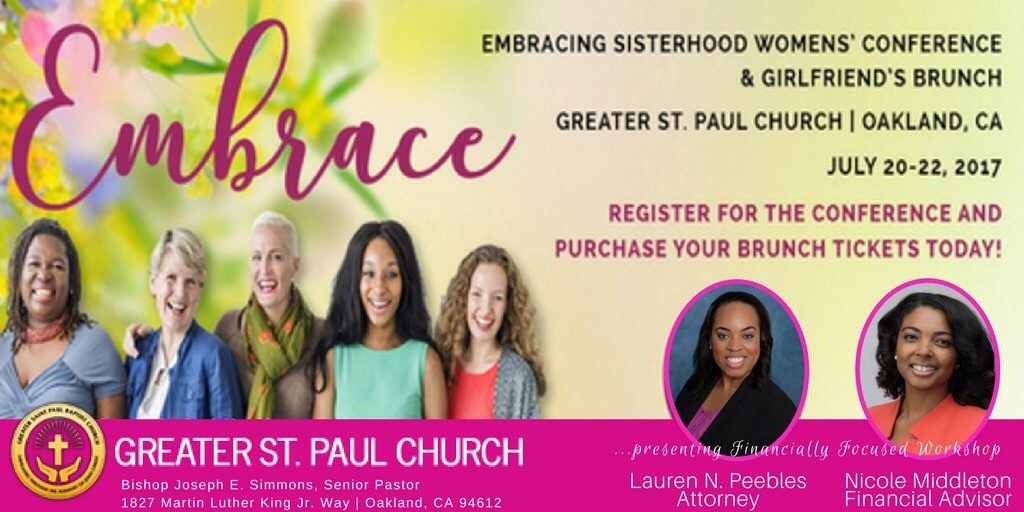 ~Wednesday, July 19th, 2017
Facebook Live Event with Black To Business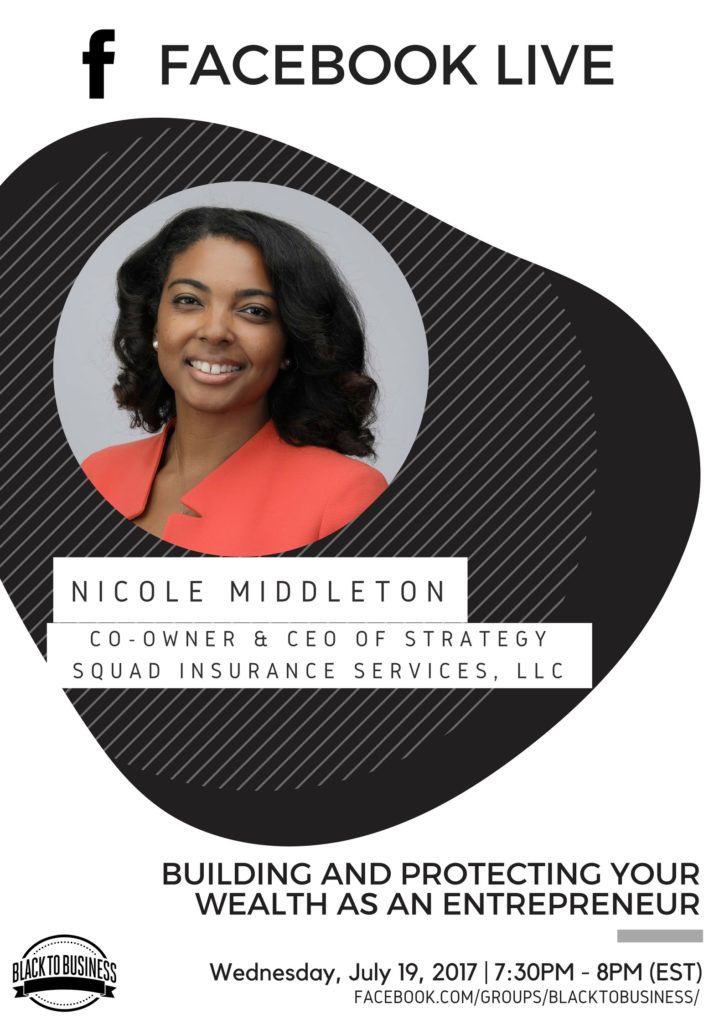 Topic: Building and Protecting Your Wealth as an Entrepreneur