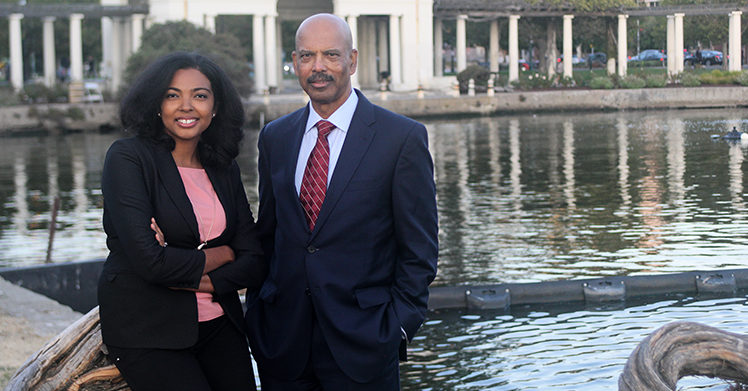 Nicole Middleton Holloway, CFP
®
Founder and CEO
My personal mission is to support women and the next generation of investors as they take confident steps towards financial independence.  I focus on working with new inheritors of wealth and female professionals at the middle or peak of their careers who want to lead purposeful lives, take ownership of their financial futures, and invest responsibly.
As a CERTIFIED FINANCIAL PLANNERTM I approach my work with a planning mindset first. Because I believe that financial decisions should be holistic, I start with listening first, to make sure I understand your dreams, aspirations, and goals.
HOW I AM DIFFERENT
I am a nurturing, hands-on, collaborative, and compassionate advisor that runs a black woman-owned small business
I incorporate tax-planning into the financial planning consulting and portfolio management work with my clients. This is very powerful, and something most financial advisors are not able to offer "in-house."
I am anchored in strong family values and a brighter vision for our world
I offer a collaborative and holistic approach to money mindsets, habits and wealth management
I also understand through my upbringing and in my community how many of us inherit financial anxiety and trauma, and need informed, compassionate advisors who can guide you onto a path of financial confidence and freedom. I've been there, and I know that emotions such as guilt, shame, embarrassment and anxiety can get in the way of talking about money. I can help you get past those barriers so that you can activate your wealth with ease and power.
I WANT TO SUPPORT PEOPLE WHO ARE CONSCIOUS ABOUT WHERE THEY INVEST THEIR MONEY, AND WHO WANT TO INVEST IN A MORE SUSTAINABLE, EQUITABLE WORLD
Prior to my work in finance, I spent the first 10 years of my professional career working in the entertainment industry.  I helped produce popular shows for FX Networks, and later served as a producer and communications director for actor and activist, Danny Glover. As I took on more special projects related to social justice, and women and girls empowerment, I began to witness the power of money to accelerate positive social change. I also saw a greater need for more representation of women of color in professional advising roles within the socially responsible investment industry.
I took on my first role as an advisor in 2015, and after working briefly at a Wall Street firm, I quickly discovered that it was not the right place for me to build my career because the practices and culture there were not aligned with my personal values.  In 2016, I co-founded Strategy Squad – an independent wealth management consulting business – with my co-founder, and father, Dennis N. Middleton, CPA.
When I'm not advising clients, I stay involved in my local community by serving on an advisory board for East Bay Community Foundation, and I'm also a regular instructor with Uptima Business Bootcamp, a cooperative business based in Oakland that provides entrepreneurs from marginalized communities with greater access to education, mentorship and resources to create thriving businesses. I am also a proud mother of an incredible little human, and wife to a loving husband and life partner.
Please reach out by phone or email if you'd like to set up a free initial consultation.  I would be very interested to learn about your situation and interests and see how I may be of service.
Dennis Middleton
Founder and Managing Partner
With Strategy Squad, Dennis brings decades of financial and tax experience to help our clients make the right choices on financial strategies to select.  For over 30 years, Dennis has held responsible positions with major accounting firms and publicly held companies in the areas of financial accounting and tax services.  His employers have included Bank of America, Coopers & Lybrand, Ernst & Whinney and the State of California.  Dennis was also the Director of Tax Administration for American President Companies, Ltd. for four years.  Since 1990, Dennis has maintained his own accounting firm, Dennis Middleton CPA.
Throughout his career, Dennis has been involved with financial and tax planning, tax return filings, preparation of financial statements, and estimating tax provisions and reserve accountings.  He also reviewed major investment proposals to determine reasonableness for financial and tax purposes.  Dennis has conducted financial statement audits, managed and approved budgets, cash positions, and set policies and procedures.  In addition, he has been an expert witness in trust and estate litigations.
Dennis holds an M.B.A., Taxation, from Golden Gate University, and a B.S., Accounting, from San Francisco State University.  He is a Certified Public Accountant (California); and is a member of the American Institute of Certified Public Accountants, The California Society of CPAs, and the National Association of Black Accountants.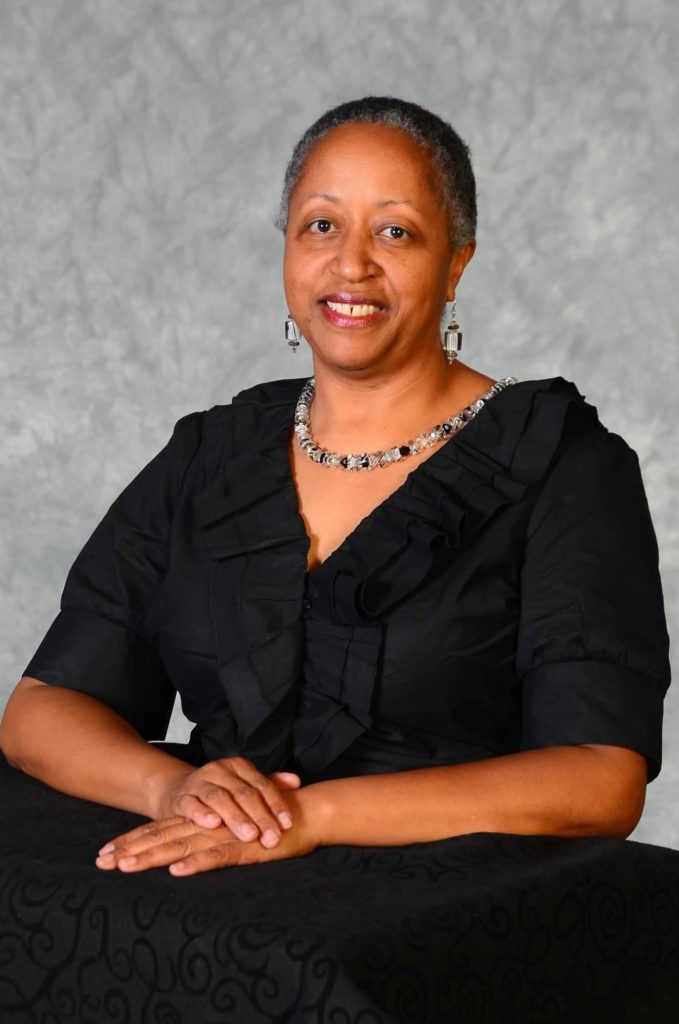 Gwynn Fuqua
Client Services Associate
Gwynn is a graduate of Wayne State University and Pacific School of Religion. She worked for 27 years in IT before attending seminary and becoming an ordained minister in the Christian Church (Disciples of Christ). She is also authorized for ministry in the United Church of Christ. Gwynn serves as Associate Pastor of First Christian Church of Alameda and as Church Operations Manager of Plymouth Church (Jazz & Justice) in Oakland.
Gwynn is a native of Detroit, Michigan. She and her wife, Dr. Faith Crumpler, relocated to the Bay Area in 2011. Gwynn loves to knit, crochet, and sew, for family and friends, and as part of her ministry. She enjoys experiencing life's adventures with her wife and connecting with her son and granddaughter via FaceTime.